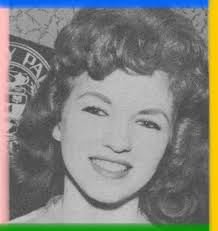 CHARLETTE RUSSO pictures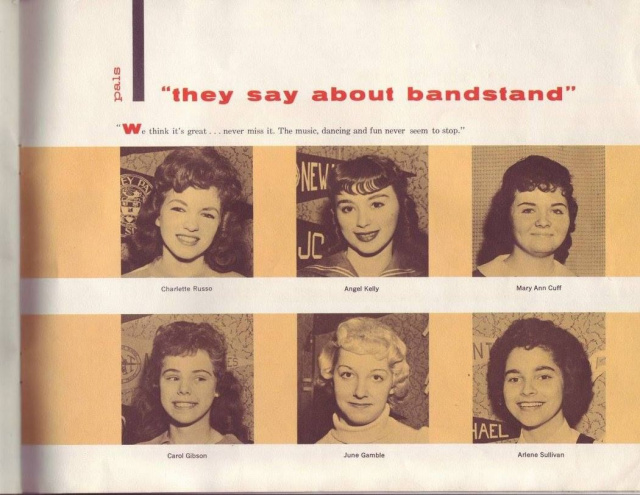 This picture is from an American Bandstand yearbook. I enlarged it and added the colorful frame. Charlette Russo danced on American Bandstand as a Regular in the mid to late 1950s. She is one of the very early Regulars who was actually dancing on American Bandstand before it went National in August 1957. She continued dancing on the show in the late 1950s.

above picture shows left to right: Pat Mollittieri, Bill Ettinger, and Charlette Russo
Charlette is to the far right in above picture.
UPDATE noted here in 2021: I learned that Bill Ettinger passed away in 2016 and here is a link to the obituary. He will be missed.
Obituary for Bill Ettinger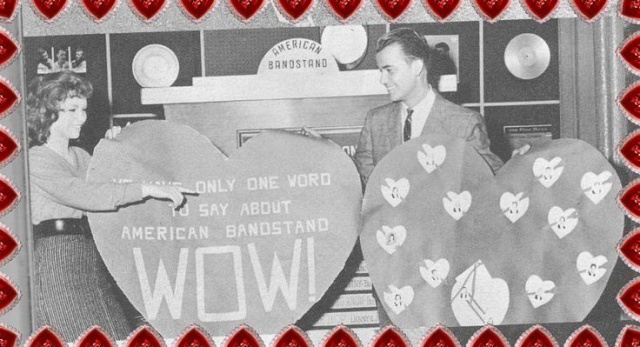 Above picture is from one of the American Bandstand yearbooks and shows Charlette Russo with Dick Clark on Valentine's Day. When I met Charlette many years later, she autographed one of my several yearbooks with this picture. I added the little red hearts frame around this picture.

Charlette dancing with her brother Frank on American Bandstand as Dick Clark looks on
cover of TEEN MAGAZINE