AB Gallery #5
misc large photos of American Bandstand Regulars

Many of the Regulars doing a popular dance on Early American Bandstand:
Some of the dancers in pic are Myrna Horowitz, Barb Levick, Carmen Jimenez, Billy Cook, Arlene Dipietro, Bob Dipietro, Janet Hamill.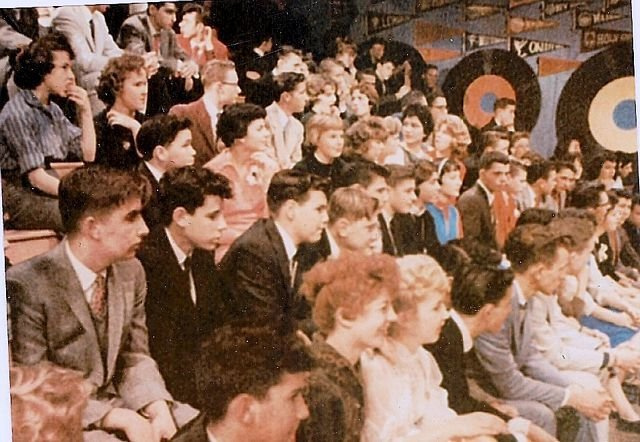 above pic is from the American Bandstand studio audience in late 1950s. Note Justine Carrelli and Carol Crossin in the front row (a redhead and a blonde.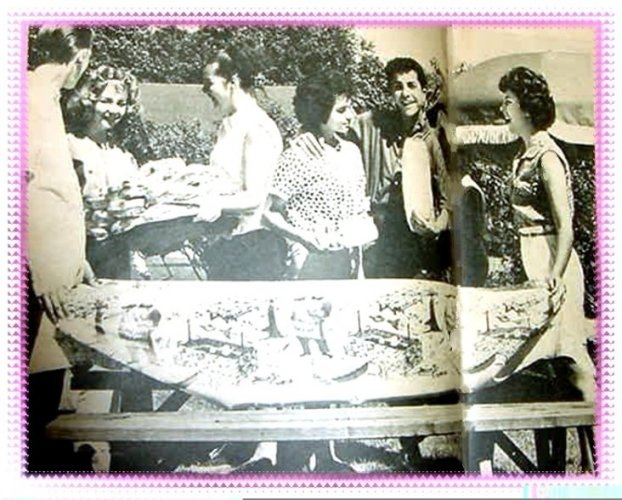 The Bandstand Regulars at picnic
Left to right: Fran Hardman, Bonnie Harden, Mary Ann Cuff, Arlene Sullivan, Kenny Rossi, and Pat Molittieri

above picture is from the American Bandstand ice skating party at Drexelbrook, PA. I enlarged a segment so you could see a few of the Regulars to identify them. There's Regular Diana Benero in the outfit her mother made for her, with the hood to her vest. You can also see Regular Barb Levick and of course there's Dick Clark who hosted the show/party. This picture came to my website courtesy George Yates from a collection his dad Ed Yates had. Ed Yates was one of the great strengths of American Bandstand, being the Director of the show for many years.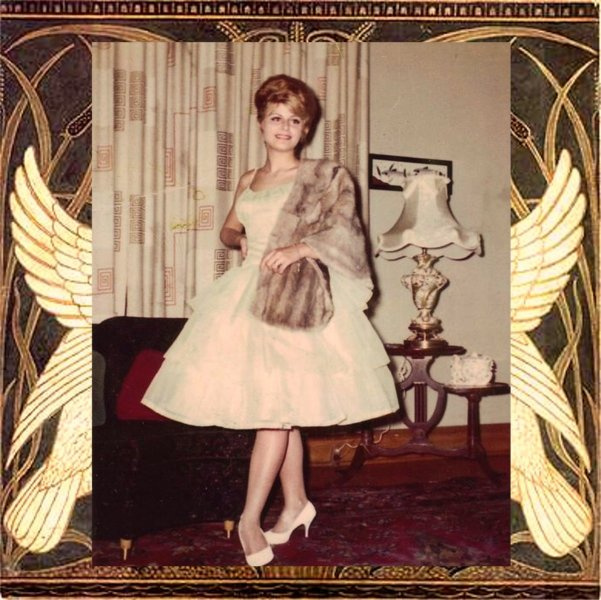 Above is lovely Regular Frani Giordano. I put together the background picture from one of my softwares, and I think it adds to her lovliness.

above picture shows Frani Giordano (top), Dick Clark to left, and Angel Kelly at the bottom. This was apparently the massive record room for the American Bandstand studio. (late 1950s picture from my vintage magazine collection

above picture of Regular Diana Benero wearing a wonderful winter coat!

Above picture is of Regulars Nicky Blue and Bunny Gibson inside updated look to the Bandstand studio.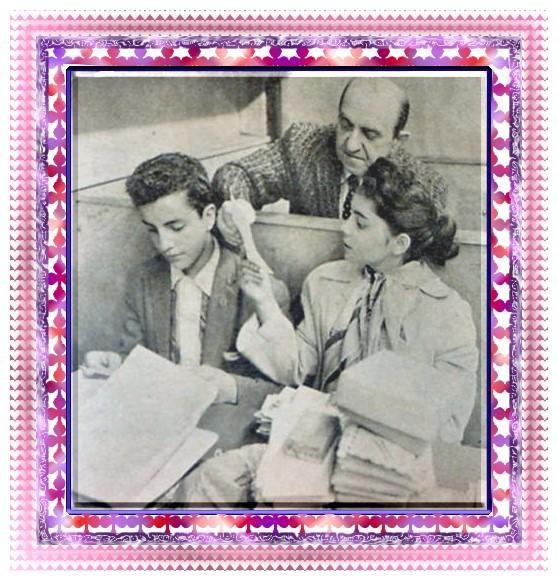 Above pic shows Arlene Sullivan and Kenny Rossi with Pop Singer at Pop Singer's Fountain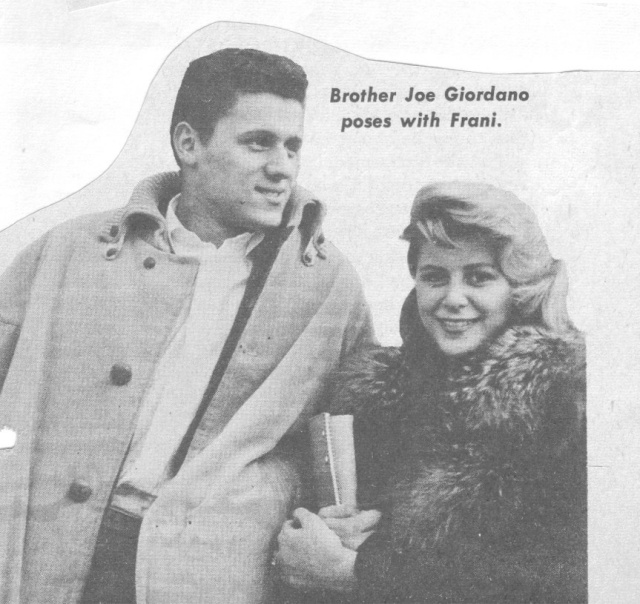 Frani Giordano with her brother Joe Giordano above

Above pic shows Regular Bonnie Harden on the right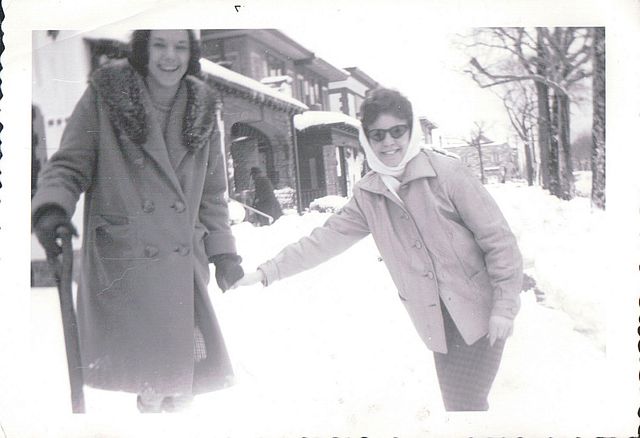 above pic is courtesy Regular Diana Benero on the left along with a neighbor in a heavy snow storm on their street in Philly in late 50s or very early 60s.

Santa visits American Bandstand in late 50s. The Regular I most recognize here is Carole Gibson directly to the left of Santa's bag of gifts.