Vintage Seamprufe Bed Jacket circa 1950s
Vintage Seamprufe Bed Jacket circa 1950s

View Images
Price: $35.00
Availability: in stock / free shipping
Prod. Code: 102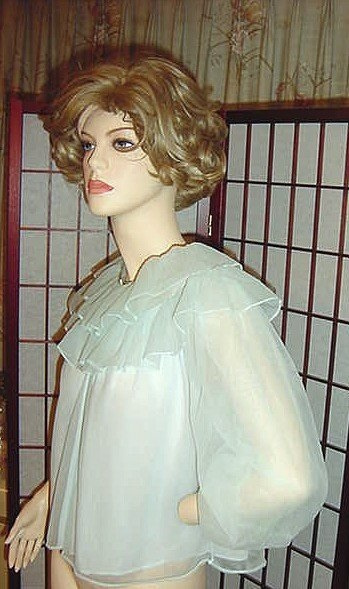 LABEL = Seamprufe
COLOR = Heavenly Blue
SIZE = stated SM which is a small
FABRIC = not stated but am sure it is nylon and it is double layered

CONDITION = excellent. You will love the beautiful double row of neckline pleats and the sheer pouffy sleeves in this ultra-feminine bed jacket. Email if you need further data

Shipping is free to USA buyers; no international shipping.