KORET CITY BLUES really cute vintage medium summer vest
KORET CITY BLUES really cute vintage medium summer vest
View Images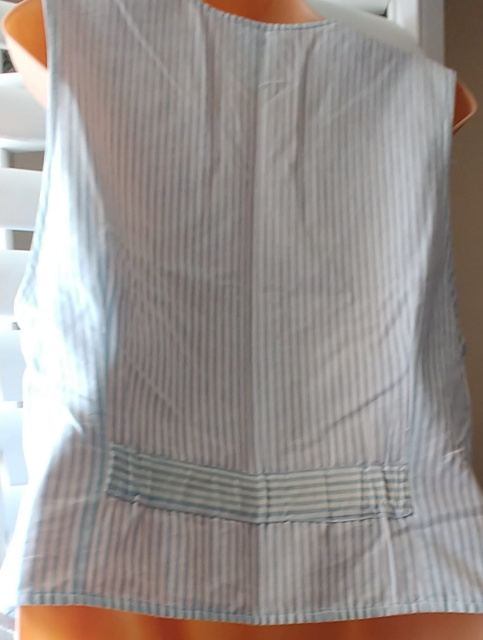 Price: $30.00
Availability: in stock - free ship within USA
Prod. Code: 126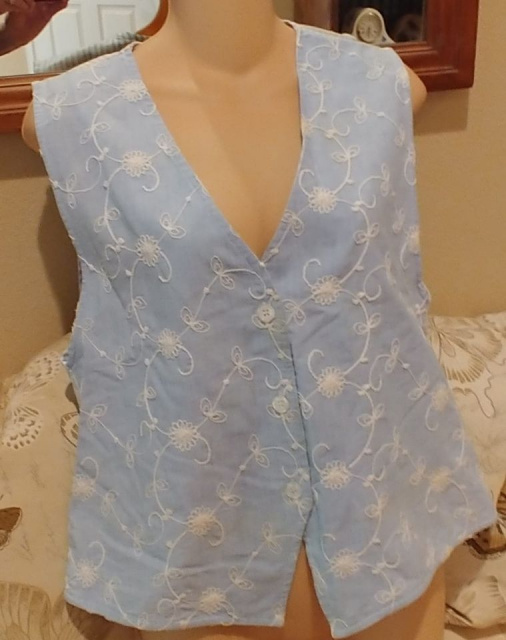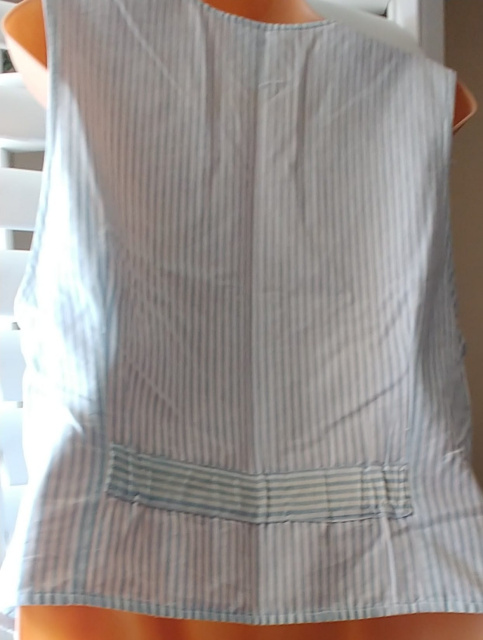 This very feminine vintage summer vest is like new. It is 75% cotton and 25% polyester. The complete label within gives laundry instructions which follows the line for blends of cotton/polyester. The front is an embroidered floral motif and the back is a striped blue and white. This adds interest and charm to an already very special vest which I have not seen before in KORET CITY BLUES label.
SIZE MEDIUM equates to a bust of 34 to 36 and when measured across bust it is 18 inches so doubled is 36 inches. The length is 21.5 inches.
The item looks to have had little to no wearing and there is good fabric smell, having been stored in a dry and non smoking atmosphere.
I am sure you will receive compliments on this very special vest. The price you see is the price you pay, as I pay the shipping by either First Class or Priority Mail.