Vintage Anne Klein For Robinson Golluber Square scarf
Vintage Anne Klein For Robinson Golluber Square scarf
View Images
Price: $20.00
Availability: in stock - free ship in USA
Prod. Code: 117
Picture shows only 1/4 of the scarf as it is folded and hanging on the hanger.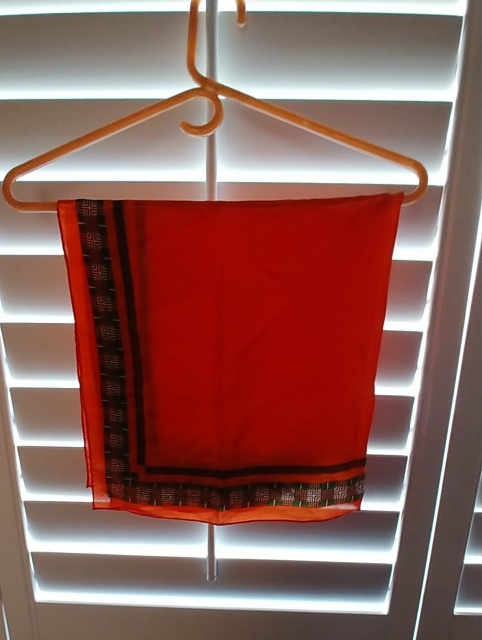 This vintage Made in Japan popular scarf brand is in good condition. It does have storage wrinkles which will come out with a cool iron pressing or when it is sent to Dry Cleaners since it is a silk scarf.
Brand: Anne Klein
Measurement square 2./5 x 25.5
Color: red orange with green and brown art border.
good material smell
hand rolled hemming
laundry instructions: dry clean only as it is silk
Condition: no tears or holes/storage wrinkles will come out
The price you pay above includes USPS First Class mail.