August 31, 2011 @ 4:43 PM
The American Bandstand Regulars went on in life to wear more hats than that of "dancer" or "Regular" on American Bandstand. Since those days in the sun on the show were short-lived for many, they like all the rest of us, had to move on and have other dimensions to their lives. Carole Scaldeferri is one of those young ladies who went on through life to wear many hats and I had some fun today with very limited editing skills to put her in to a vintage 58 hat and suit (using her graduation picture as a base). Many of us love playing with paperdolls to dress them up or down as our fancy suits us, so I had a paperdoll kind of day.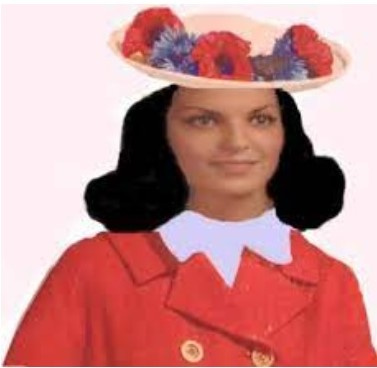 Carole would look pretty in any hat or outfit, but I chose this colorful one and did some "painting" in of the ...
...